19th British Screen Festival
Nîmes
4 – 13 March 2016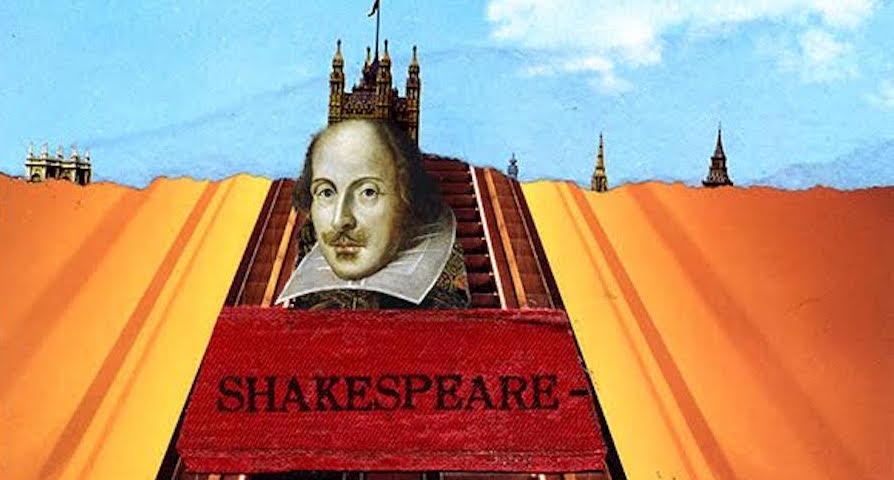 The 19th British Screen Festival is on from 4th March to 13th March 2016 at three venues in Nîmes: Le Sémaphore, the Carré d'Art and the Liger Theatre. This year's festival features theme-based sessions, tributes to directors Derek Jarman and Michael Radford (in person) as well as a chance to keep up with the best of contemporary British cinema and even meet up with actor Barry Ward.
Shakespeare : 400th Anniversary film tribute
This year the Festival takes this unmissable chance (in conjunction with The British Council, British Film Institute and regional universities), to salute the whole range of British cinema adaptations and interpretations of the works of Shakespeare.
A dozen films covering the full Shakespearian gamut, tragic, comic and historic will be on offer for less than the price of an air ticket to Luton Airport (and in far more comfortable surroundings). And that includes examples of the Bard's plays in animation, as well as versions of his works from the silent movie era backed up by musicians in café concert mode. (An evening session of live Elizabethan music should also appeal to Early Music aficionados.)
Derek Jarman Tribute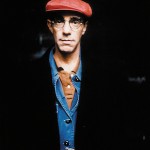 A retrospective of some of the work of the late British director will showpiece his unconventional approach to Shakespearian texts (The Tempest, The Angelic Conversation) as well as present a welcome screening of a digitalized Jubilee for those among the audience old enough to remember what punk cinema looked like.
Derek Jarman (1942-1994) was an artist whose work remains unclassifiable, protean and edgy, (a bit all-over-the- place up-and-down in plain English.) His CV alone reads: film director, gay rights activist, set designer, director of photography and writer. Oh yes, and landscape gardener. Yet his work remains totally coherent combining a uniquely heightened artistic sensibility with a need to experiment and engage with the here-and-now.
Tribute to Michael Radford in person
Best known in France for his movie 'Il Postino' ('The Postman') in which Philippe Noiret plays the role of Pablo Neruda, Michael Radford will be at the Festival in Nîmes to present an overview of his filmography.
Among the outstanding directors the British Screen Festival has paid homage to over the years there are several (Ken Loach, Peter Greenaway, Peter Watkins, Mike Leigh) whose visual style, subject matter or ideological stance is immediately recognizable whereas others such as Stephen Frears, Mike Figgis or Michael Winterbottom are constantly evolving and renewing their subject matter, cultural themes and sources of inspiration.
The same is true of Michael Radford, our Guest of Honour in 2016. He has managed to win over cinema- goers with a selection of superb films set in a variety of locations ranging from rural Scotland to the Italian islands by way of colonial Africa. All these memorable movies have in common a sharp awareness of our common humanity and emotional potential. We'll be showing six of these films with Michael Radford himself present to explain the background and making of each one and to answer any questions you might have. Un-miss-able.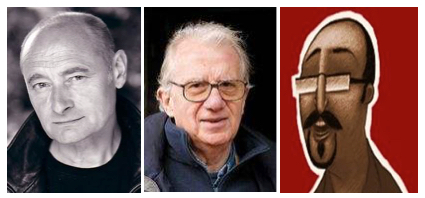 One of the key aims of the British Screen Festival is to bring together you, the ticket-buying cinema public, and the professionals who create these works of art.
At the time of writing we can announce that the actor Barry Ward, (Jimmy's Hall, Bypass, the Survivalist) has already promised he'll be with us in Nîmes.
Among other guests this year will be the the Shakespearian actor Bill Homewood as well as French cinema historian Philippe Pilard. Don't miss the session presented by animated film specialist Alexis Hunot.
The Festival is also a showcase for a number of pre-release, as well as recently released, films presented either by organizers of the Festival or by invited guests. These will be aimed at a variety of audiences. For example several school groups will be present over the period of the festival and back-up material is provided for accompanying teachers. Several regional associations or local groups will take part in the joint presentation of both current and classic British films. (This year there will be sessions organized in partnership with the Bernadette Lafont Theatre, Anima and Languedoc Roussillon Cinema whose aim is to encourage the shooting of foreign films in this region)
Burn,Burn,Burn directed by Chanya Button (pre-release)
Sunset Song directed by Terence Davies (pre-release)
Dough directed John Goldschmidt (release January 2016)
And also Room de Lenny Abrahamson, Love and Friendship de Whit Stillman, Couple in a Hole de Tom Geens…
A schedule of all films showing during the Festival will appear on our website www.ecransbritanniques.org